Svesni smo toga da kod nas nemamo nikakvu auto industriju pa cak i ova pojava modela 5ooL ne znaci da je taj auto plod nasih ljudi.
Zeleo bih da vas podsetim da to ipak ne znaci da nije moguce projektovati ili uraditi lep automobil. Nekolicina Vas se mozda seca coveka koji je pre nekoliko godina izradio dizajn jednog Peugeotovog prototipa koji je zatim napravljen na osnovu njegovih nacrta.
Evo pisanja, samo da vas setim ...

PEUGEOT MOONSTER
Prof. Marko Lukovic - MA industrial designer - Belgrade - Serbia
DESIGN ... STYLING ... 3D MODEL ... CAD-CAM ... PROTOTYPES ... SERIAL PRODUCTION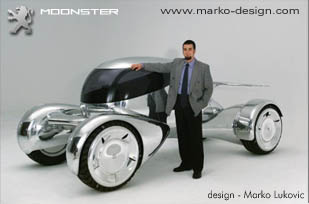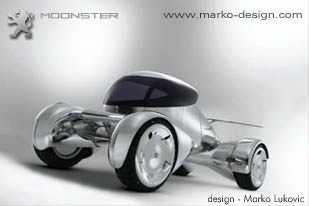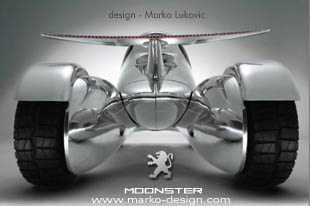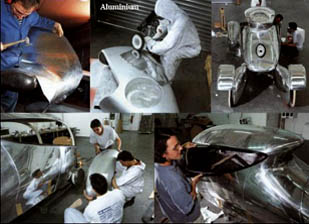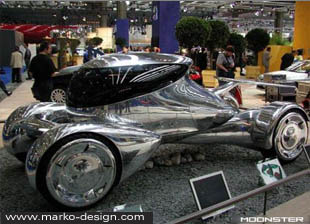 January 2001 - The futuristic concept car MOONSTER
was chosen as the winning project among 2000 offers
from the entire world, which took place at the first
Peugeot international competition on the Internet -
"PEUGEOT 2020 - design contest".
September 2001 - Frankfurt Motor Show
The World prime exhibition of the prototype
of the Peugeot - MOONSTER in full size !!!
All phases of the project were made in co-operation with team of engineers, constructors and modelers of PEUGEOT AUTOMOBILES, Paris, France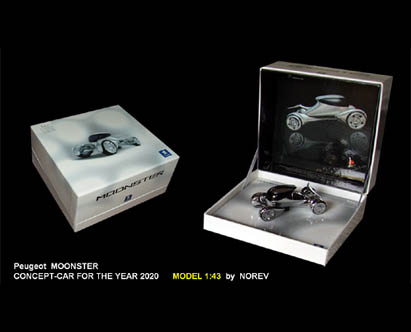 WATCH MOONSTER VIDEO
E evo sta sam sasvim slucajno otkrio pretragom po netu:
Serbian Renders Exona Supercar Concept
Young designer creates futuristic supercar theoretically based on a Ferrari 458 Italia.
Nikola Novak is a young Serbian amateur designer with a penchant for futuristic sports cars and automobile design. His latest project has been dubbed the Exona supercar, which Novak says has been "created on a
Ferrari 458 Italia
wheelbase." His intention was "to mix some elements from
Ferrari
like rear view or front view from Enzo or
Maserati
." A fine effort, if a divisive one, that gives us something to chew on before Ferrari reveals its latest hypercar. What do you think?
Uopste nije bitno da li je nesto Alfa ili nije ako ima ukusa, stila i potice od nas. Ostaje jedino jos da se zahvali momcima na promociji nase zemlje, pameti, kreativnosti i tome da nisu svi Srbi Sejtani, da u Srbiji nije dzungla vec ima pametnog i postenog sveta (koga je sve manje i tesko dolazi do izrazaja). Bravo momci!
Izvori:
http://www.marko-design.com
http://www.carbuzz.com